Remembering our friend and colleague, Timme Dossing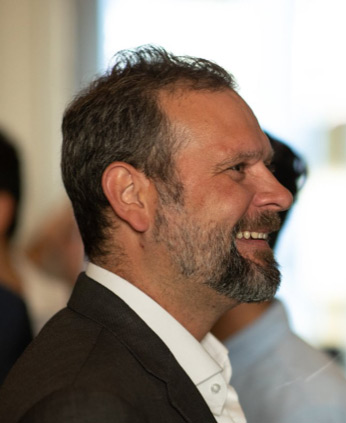 Timme Bertolt Dossing
28 June 1973 – 3 August 2018
---
It is with immense sadness that we have to share the tragic news of the death of our friend, colleague and cabinet DN co-founder, Timme Dossing.
Timme suffered a brain hemorrhage on 27 July and fought hard for one week but, despite the extraordinary efforts of his medical team at both St Pierre hospital and Erasmus hospital in Brussels, he passed away on Friday 3 August surrounded by his loved ones - including his young children Irena and Alfred.
We are devastated by the loss of an incredible colleague, friend and mentor – his energy, enthusiasm and zest for life was an inspiration to us all and he will be deeply, deeply missed. A celebration of Timme's life will be organised in Brussels, details of which will be shared in due course.
There's far too much to say about Timme to attempt to describe his life and achievements in a few words, but he was loved and appreciated by all who knew him. That's why we, his colleagues, wanted to create this page as a tribute. Please don't hesitate to share your memories of him and any kind words of support for his family and loved ones, which will be of comfort to them as they try to come to terms with his loss.